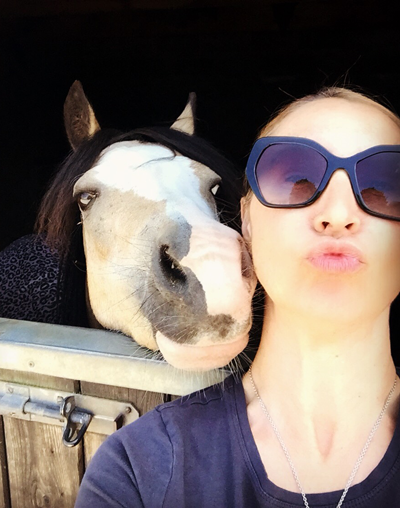 My Quirky Self
What I lack in size, I make-up in personality! I'm fluent in French, have inherited the Italian passion for life, can do all the Greek dances, and adore classical Cuban Music! I enjoy being creative, swimming in lakes, and traveling the world! I am horse obsessed, very soulful, and an avid yoga student and teacher! Although I love shopping at thrift stores and rocking the Boho Chic look, I am vain enough to visit the dermatologist about my frown lines. I name the squirrels in my yard and love the Alberta Ballet! At the very least, I will never bore you!
My Professional Background
I have a certification in equine-assisted healing, accreditation in the biopsychosocial approach at the counselling psychology masters level, a degree in occupational therapy, a certification in wellness/life coaching, level 2 Reiki, and a certified yoga instructor. I have developed the unique practice of equine-assisted support©, launched a certification course to become a practitioner, and created the Canadian Academy of Equine-assisted Support©. I strive to make all my clients feel safe by being welcoming to all abilities, culturally inclusive, and trauma conscious. I want to assist you in finding your horsePOWER so you can feel confident facing whatever life throws your way. I'm sure my horses and I can help!