Equine-Assisted Support©
Helping mothers of children with special needs get their HORSEPOWER BACK!
Are you the mom of a child with special needs who will require long-term care?
Do you feel like you could use some new soulful strategies to keep-up your caregiving stamina and feel joy again?
Are you intrigued or fascinated by the therapeutic qualities of horses?
Do you want to transform your worrying about your child's future happiness into learning how to help develop their self-esteem?
Does creating new friendships with other soulful moms, who can relate to your life, sound like the exact thing you need?
Can you child also benefit from working on social-emotional skills through the unique feedback of the horses?
Interested but not a mom? Marianne also offers services for the rest of the population!
Let me tell you how my equine-assisted support© can transform your life, so you can get your HORSEPOWER BACK!
Feel Alive Respite Group for Moms
Use those FSCD respite hours to take time just for yourself!
Join this FREE group and let yourself forget about your worries just for a few hours…

Trail riding
Hiking
Canoeing
Bike riding
Swimming
Yoga
Overnight sleepovers
and more...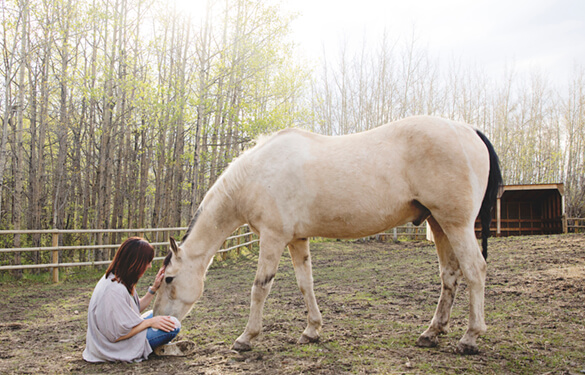 "Marianne "gets" what it means to be a mom of a child with special needs. I feel grateful for her support and experience. In my darkest moments, Marianne has held space for me. She has also guided me on how to be an advocate for my child, and reminded me to take care of myself when I felt overwhelmed. Invaluable!"
Laura
Get 25% off your first session
First time trying services with Marianne?
Book a 3 session package and get your first session at a 25% reduced rate!
It's time to get your HORSEPOWER back!
Supporting the Higher Purpose of Animals
When a mom invests in herself (and therefore her family), 10% of every dollar spent goes directly to a non-profit animal sanctuary.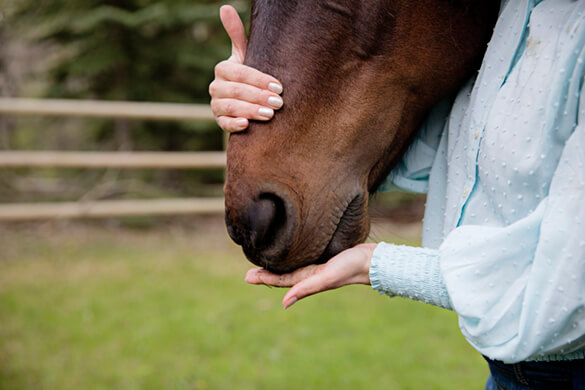 Keep up-to-date with Marianne's Newsletter!